Enrich the products you prepare with the static mixer
Suppose you have just finished preparing a perfectly light mousse with your Shufflemixer. But now you decide you want to mix some fruit into it – without changing the texture of your mousse. Will you mix it in by hand? Or would you prefer to take the faster, more hygienic route with the static mixer from Shuffle-Mix?
Shuffle-Mix provides you with a static mixer that meets all your expectations:
A modestly sized mixer or a model with a large capacity (diameter of 25 – 50 mm).
A single-walled mixer or one with double walls (to cool or heat your product while you mix it).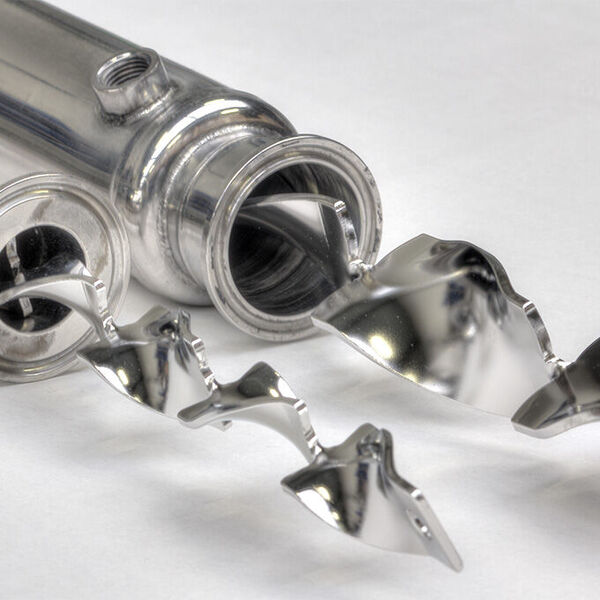 Hygienic and user-friendly
Would you like to connect your static mixer directly to your Shufflemixer? Then your preparations will stay in a sealed environment, which no bacteria can enter. The Shufflemixers and extra units all satisfy the international HACCP food safety standards .
As for cleaning? Good news: nothing could be easier. You can clean the static mixer by connecting a CIP cleaner. Alternatively, it dismantles in seconds – without the need for tools! You can put the separate parts in the dishwasher. Handy, right?