Shuffle-Mix: a different approach to your bakery equipment
Do you like to surprise your clients with the range of fresh cakes, patisserie products and desserts available in your bakery every day? Or are you guiding a (semi-)industrial bakery to more efficient production methods?
At Shuffle-Mix, you'll find high quality bakery machines and unique bakery equipment that inject your work with a breath of fresh air. Just like our patented aerators: the Shufflemixer 100 and the 250, 500 and 1000 models.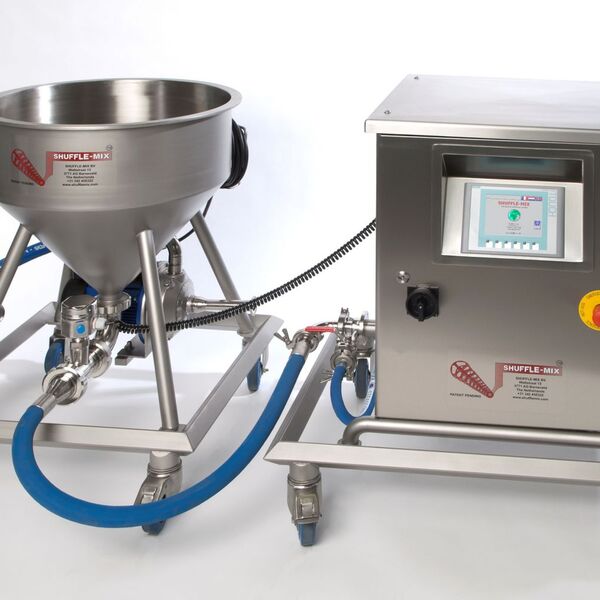 Self-developed bakery equipment since 1998
Kees van der Manden established Shuffle-Mix in Barneveld in 1998. Of all the bakery equipment and machines he designed, the first and most innovative is his patented aerator for patisserie products and desserts: the Shufflemixer. Finding his inspiration in the centuries-old technique for churning milk, he carefully perfected the Shufflemixer and watched it become a mainstay of bakeries around the world.
Versatile bakery equipment for patisserie products, cakes and desserts
Where does the name come from? Shuffle-Mix is bakery equipment fitted with 'shuffles': cylindrical constructions that mix and aerate basic ingredients. Shuffle-Mix have also used their expertise to expand their range of bakery equipment by design a series of supplementary machines and extra units that make the Shufflemixers even more versatile: from bakery ingredient injectors to static mixers.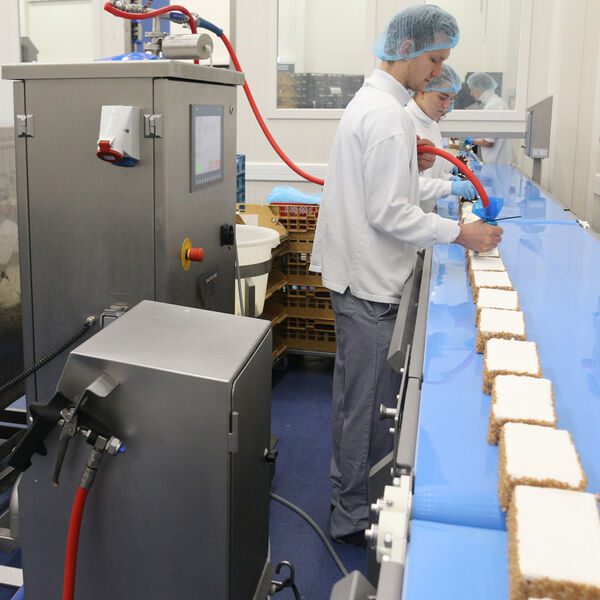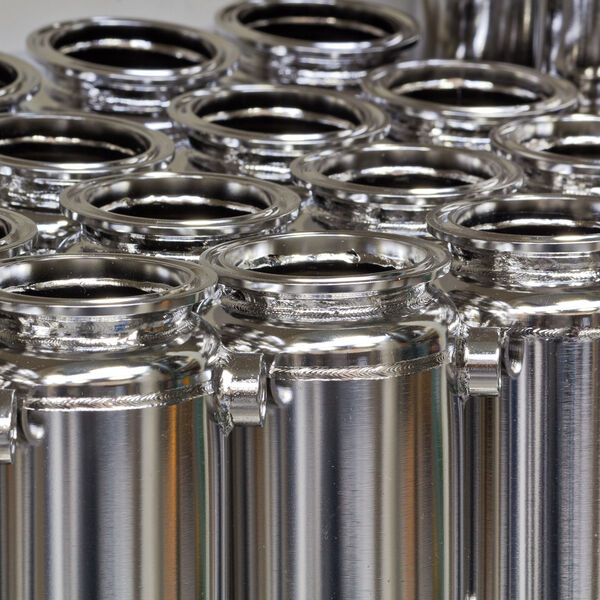 Bakery equipment production in professional hands
After a fruitful career, Kees retired in 2012. He entrusted the Shuffle-Mix bakery equipment company to the capable hands of Gerard van de Kraats and Erik Kamphuis. Together with their team, they applied their passion and detailed product knowledge to take this bakery equipment a step further. Their goal? To optimise bakery equipment – and therefore your production processes for patisserie products, cakes and desserts.
Test our efficient bakery equipment for patisserie products
Are you curious about how your whipped cream, sponge cake, Bavaroise, desserts or any of your other specialties will taste when they are aerated by a Shufflemixer? Or by one of our other bakery machines or even a combination of Shuffle-Mix bakery equipment? Call or email us for a demonstration. At your workplace or ours. Just let us know what suits you best!